​​​​​​​
"To be able to take full control 
over Gausta's
shape
and
functionality
, 
every single component 
is
custom made
." 
​​​​​​​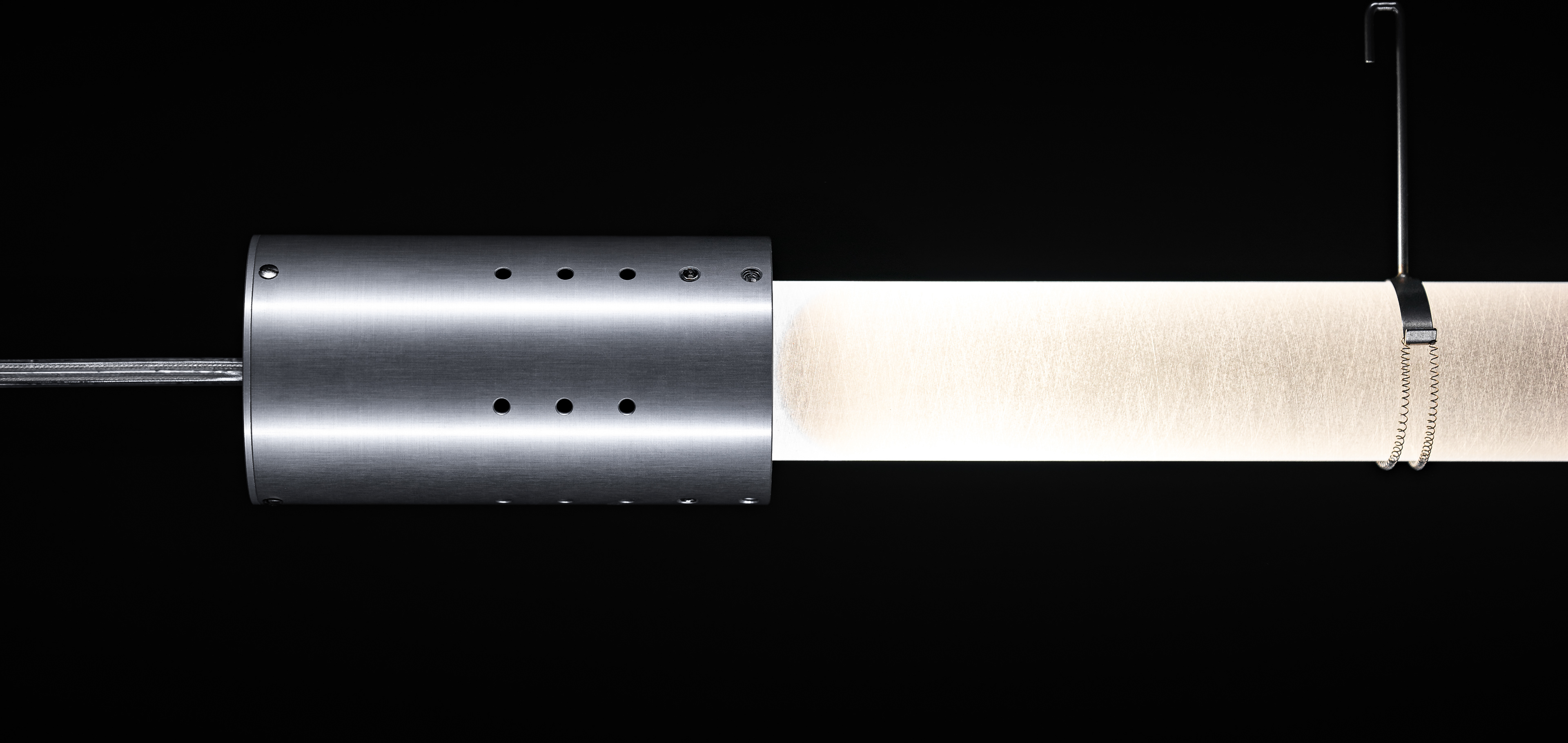 "Don't worry about looking straight into the light. In fact, Gausta mitigates the light diffusely."
 What seems to be an ordinary LED tube actually is a solic acrylic bar. This bar transports the light and radiates to the sides through it's carefully sanded surface.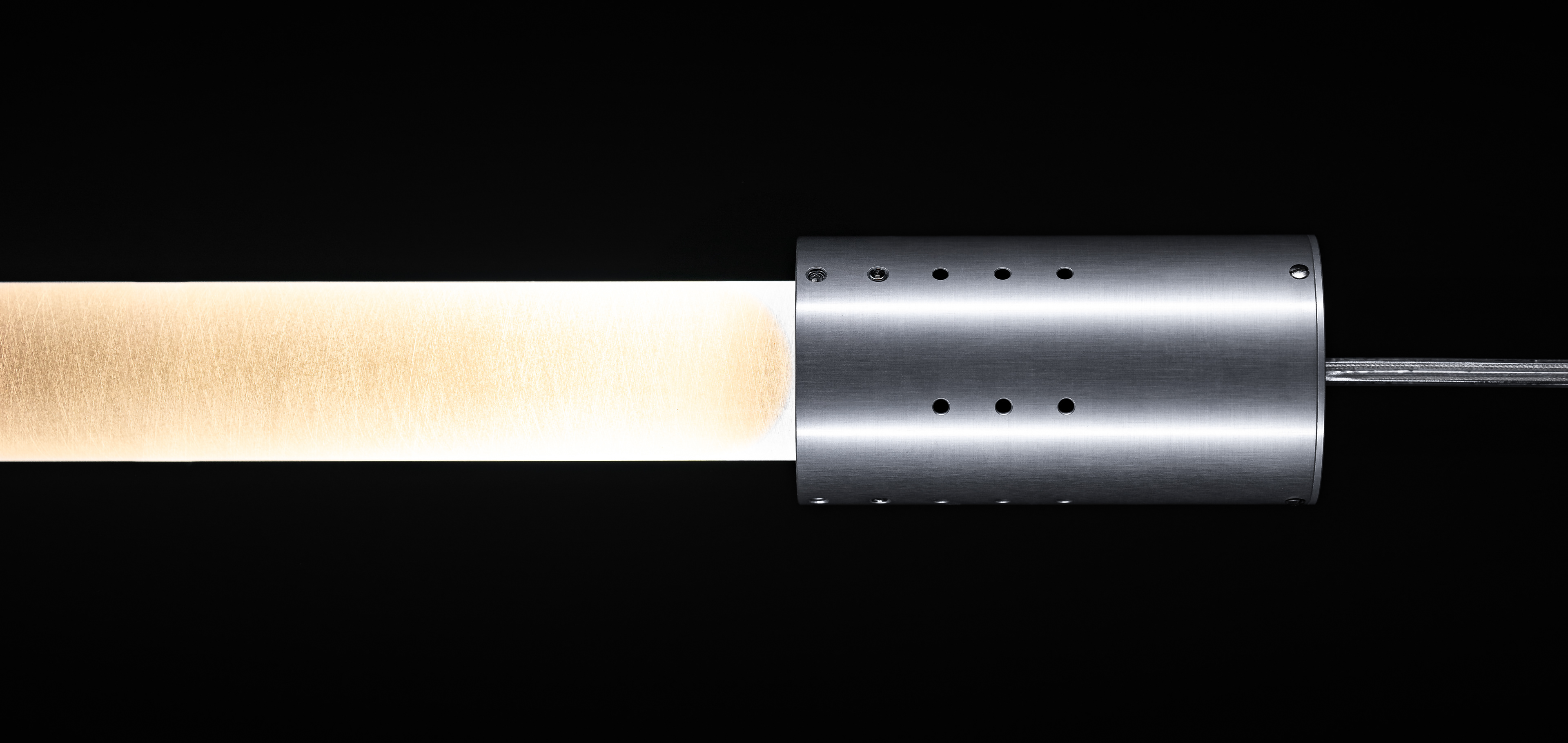 The lightsource, dimmable and available in different colour temperatures ranging from cool white (4000K) to warm white (2700K), enables Gausta to fit in any atmosphere. 
​​​​​​​
Suspended from a minimalist stainless steel system made out of proficiently crafted components, Gausta can be mounted in any setting with no need for bulky parts.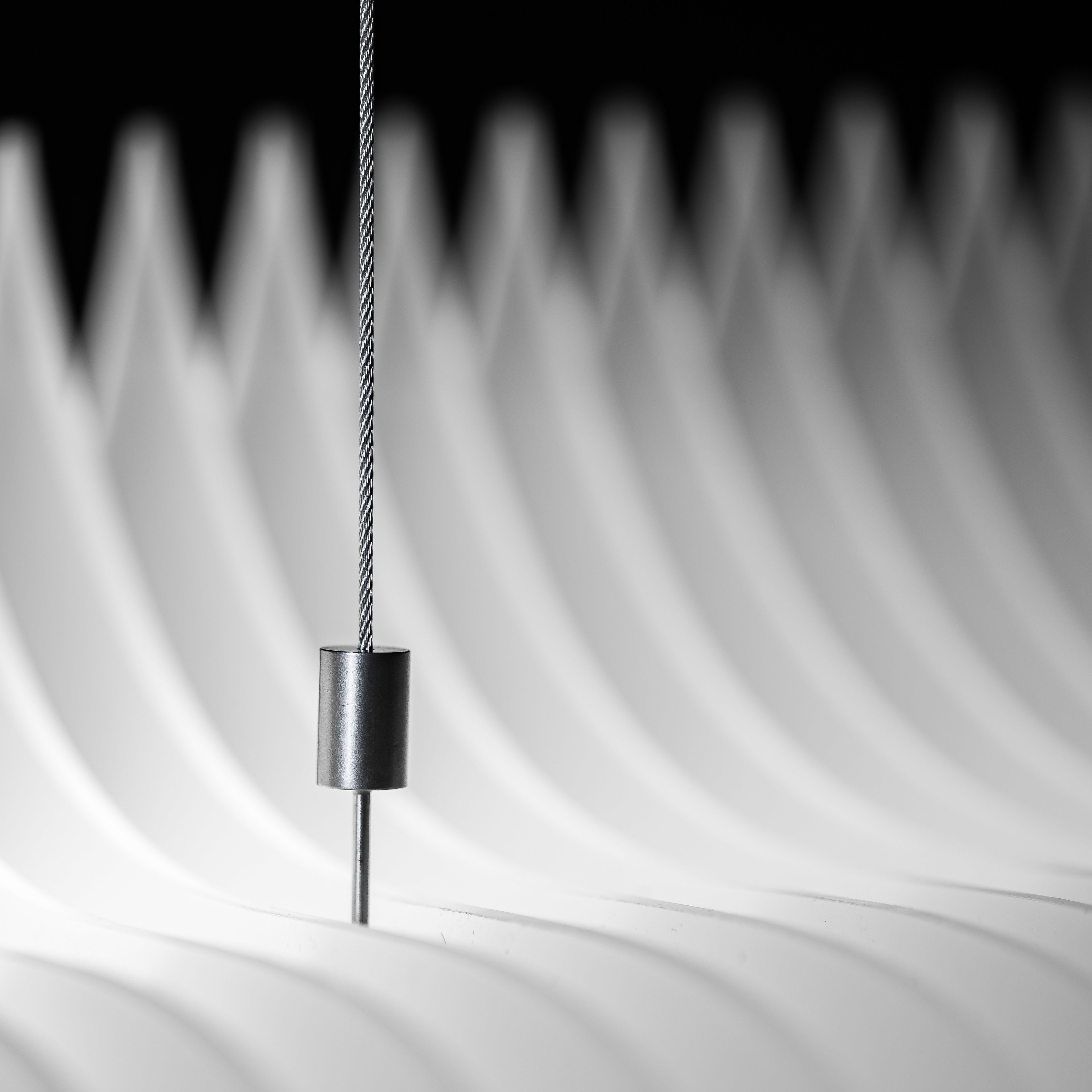 "Designed with precision and sophistication, "the armature of Gausta's lightsource is both subtle and bold."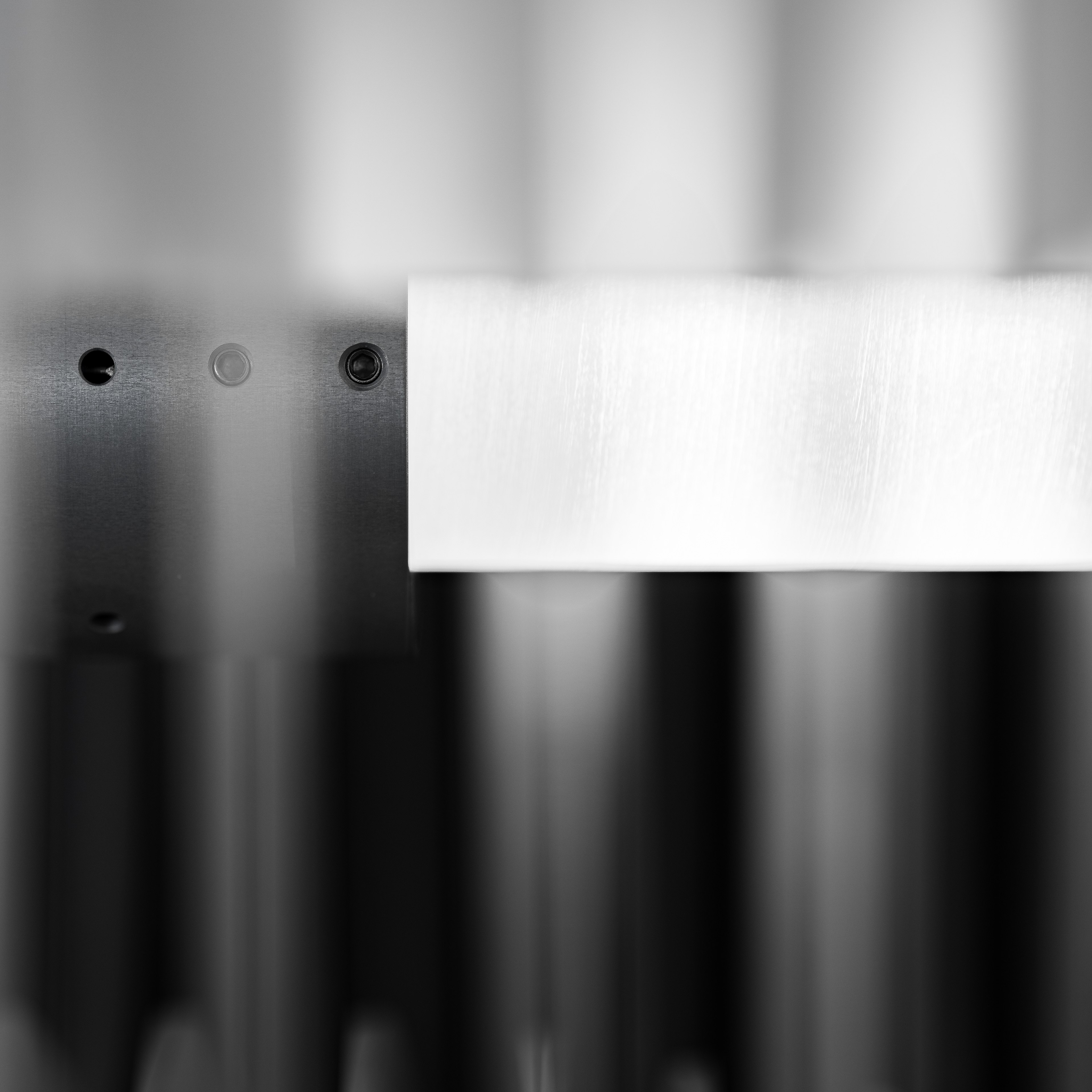 "Unfortunately wireless lighting still doesn't exist."
 Therefore we concealed the necessary power wires behind the construction where you will barely see them.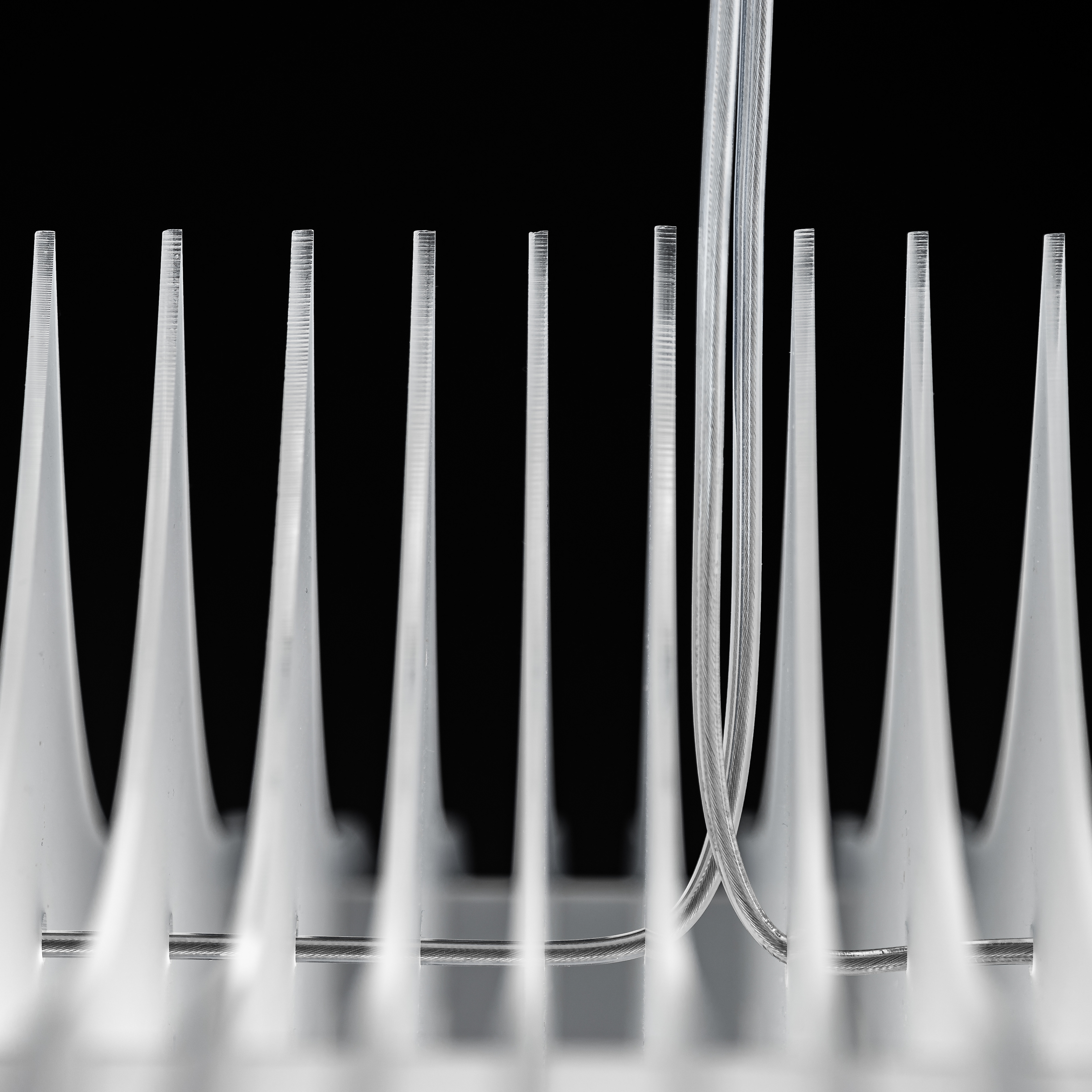 Laser-cutting the main body of materials enables us to produce parts with optimal precision, closely integrating power wires, suspension system and the sculptural body.